FREE Divi Plugin: Get Our Divi Image Hover Module FREE
Today we are back with another awesome FREE Divi Plugin! 🥳
Introducing, Divi Image Hover Module! 🔥
Divi Image Hover Module is a Divi module (duh!) that lets you create gorgeous image hover effects! You can transform boring static Divi images into engaging and interactive images with beautiful animations and titles and descriptions that display on hover. 😍
Here's what the module looks like: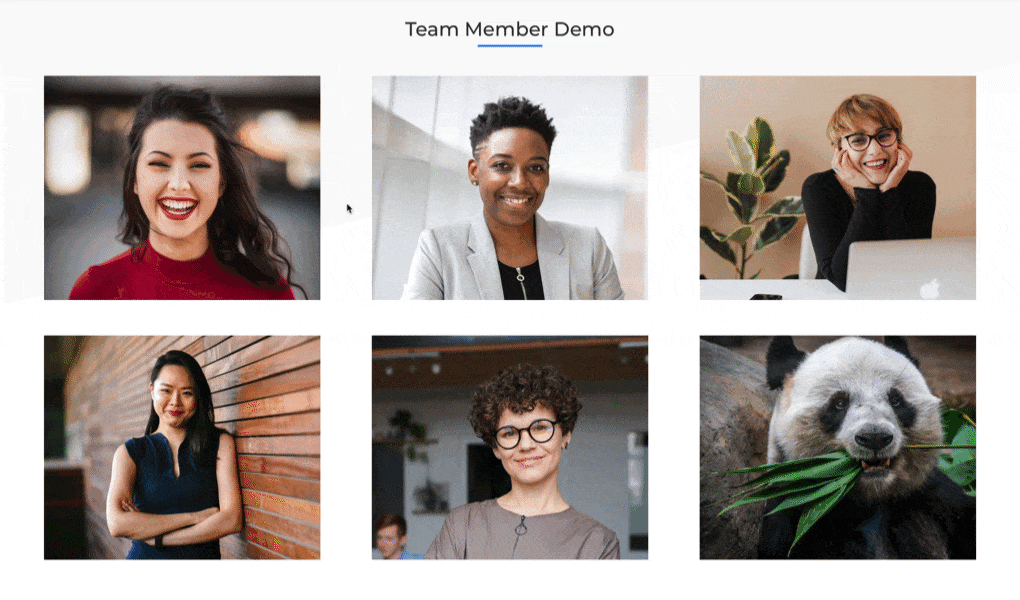 BONUS: The Demo Page for Divi Image Hover is also included for free 🥳
Hundreds of Image Hover Animation Options
Divi Image Hover Module includes the Animate.CSS library which means the animations are pure CSS (won't slow down your site!). It also means there's hundreds of animations to choose from, so you'll never run out of gorgeous animations to choose from!
Stay Tuned for More Freebies & Tutorials
Hope you enjoyed this free resource! Stay tuned for more awesome stuff coming this month!
Make sure you're subscribed below so you don't miss a post!